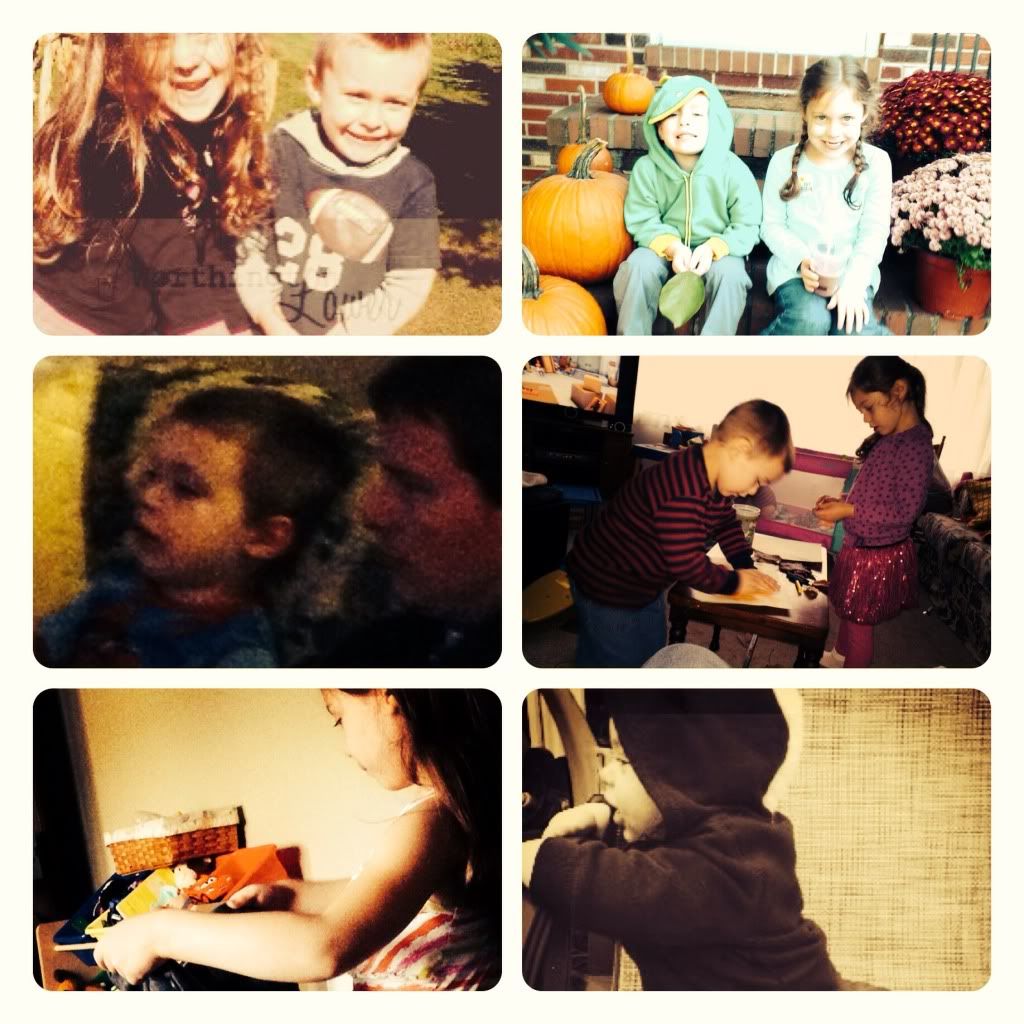 Clockwise
My Mom got this shot of the two older kiddos sitting nicely surrounded by Pumpkins and Mums. Such a great fall picture!
Princess and Little Man making a Thanksgiving paper chain :) They loved making one for Christmas last year and Princess thought it would be nice to make one for Thanksgiving.
Nemo being adorable in his skunk sweatshirt and fuzzy shearling boots. I think he looks like one of the little boys in Peter Pan's Neverland crew <3
Princess told me that she would do all of the laundry for me this weekend so that I could rest. She made me lay down on the couch with a blanket while she folded. She was a BIG help! The laundry was backed up and I had mountains to do.
Little Man and Uncle Jer watching Jumanji together. The little boy turning into a monkey was a big hit!
We were so busy this October that we hardly had time to celebrate fall stuff. We love taking trips to the orchard to pick apples and pumpkins, but it just didn't happen this year. My parents took the older kids for a sleep-over (Little Man's first) and a trip to the Farmers Market to pick out pumpkins. This was my favorite picture from that trip.